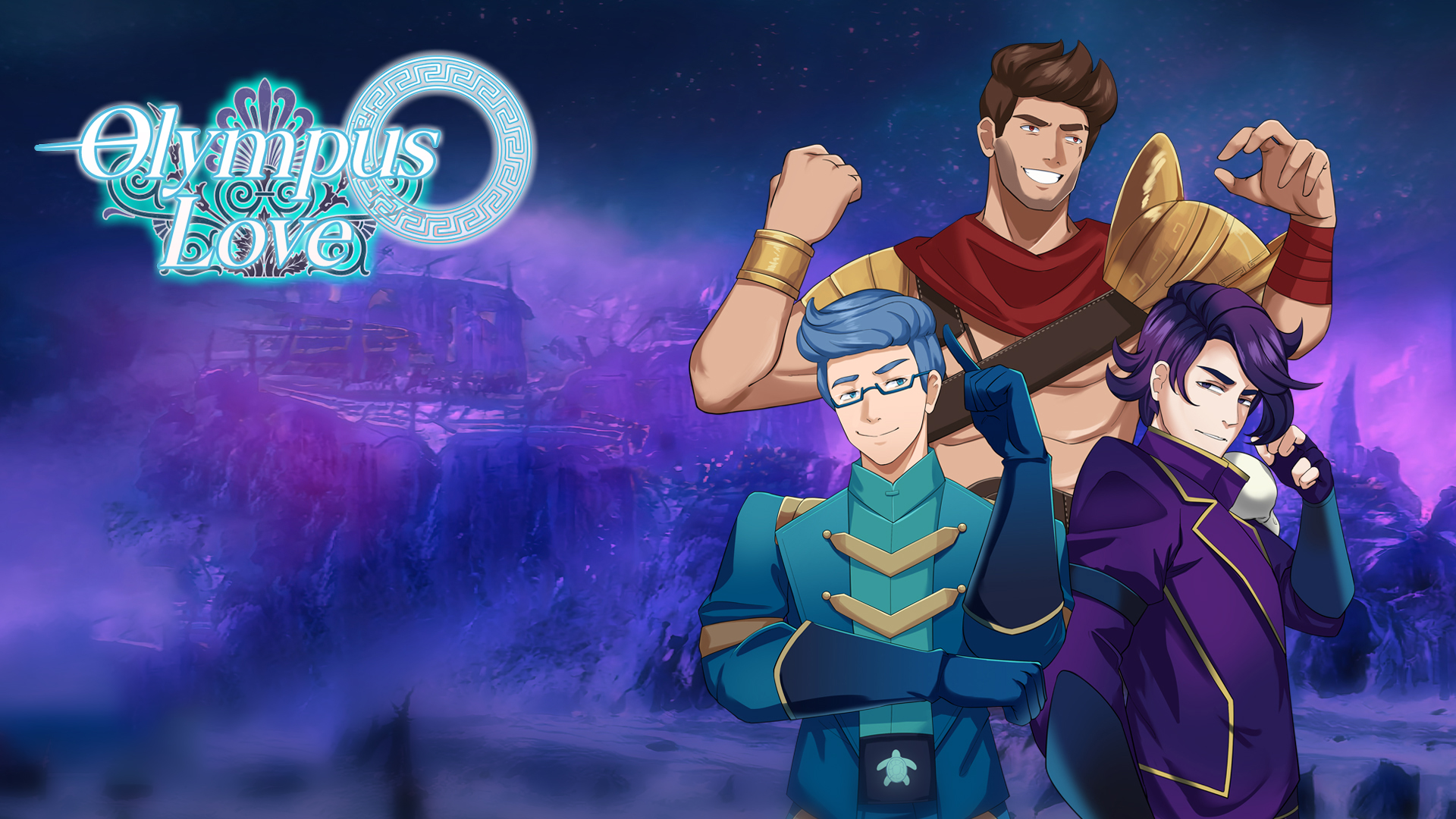 Olympus Love
A downloadable game for Windows
A fantastic tale about gods, love and heroic deeds!
In the little town of Helena, every generation a ritual is performed in which a young woman must climb Mount Olympus by herself and pray to the gods. Problem is… these gods are more attractive than she expected! However, she can only choose one, and that's not all, the town is filled with problems and calamities that must be solved. Each god has its own talents and can help with a specific problem.
Who will you choose? The smartest god? Perhaps the one with the best personality? Or maybe just the biggest muscles? It's all up to you! See how each of these stories unfold and how to deal with love when it's immortal!
Characters
Poseidon
Easily the smartest of the gods. He's the king of the seas, so he spends most of his time underwater, but that doesn't mean he's a fishy guy! He understands life and biology like no other, and loves to read and gather knowledge from all lands and eras. He's also quite charming and refined.
Ares
Don't let his look deceive you, Ares may be a big boy, but he's the very definition of a gentle giant. His heart is his biggest muscle! He's always well-intentioned, though he may be a bit over enthusiastic sometimes. Ares is an expert in combat (he is the god of war after all) but that doesn't mean he's a stranger to love.
Hades
Easily one of the most misunderstood gods of the pantheon. Being the lord of the dead isn't an easy task, and most people fear him. That's why he no longer bothers with humans and prefers to just do his job alone in the underworld. He's not a bad guy, though. Who knows? Maybe he just needs a little love to melt his icy heart.
Key Features
Colorful and interesting characters.
Three completely different branching paths.
Ending scenes beautifully illustrated.
For Windows.
Download
Click download now to get access to the following files: